Erreplus Saddles
---
After working 25 years at Prestige Italia Spa, where he led the Research & Development division for 15 years, Roberto Rasia created Erreplus Saddlery Srl.  Erreplus make handcrafted Italian saddles, bringing together a team of experts who listen carefully to what the rider and the horse tell them, transforming that knowledge into absolutely innovative saddles.
"If riding is a language, the saddle is its vocabulary. We have to give it the words and tools for the dialogue to take place."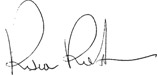 Erreplus Saddles - Tree innovation
The front of the jumping and dressage tree has been opened outwards to increase the comfort for the modern horses, which makes it suitable for horses with regular or prominent shoulders. With the right corrections, it is also adaptable to horses with extreme withers that are difficult to fit.
Erreplus trees are made of fibre-reinforced plastic material and have three openings in the area of the pubic bone and the ischium of the rider. The jumping and eventing trees have openings, whereas the dressage tree has only depressions in these areas to increase the comfort for the rider.
Erreplus have narrowed the twist of the saddles; also improving the "No Slide System" to help the saddle stay in the desired position.
The seat rubber is much thicker in the area of the openings in the tree to guarantee maximum comfort for the rider.
Erreplus Saddles NZ Agent, Balanced Saddle Fitting